What is reflexology?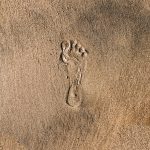 Reflexology is the holistic understanding, study and practice of treating points and areas in the feet and hands that relate to corresponding parts of the body. Using precise hand and finger techniques, a reflexologist may improve circulation, induce relaxation and enable homeostasis. This encourages the person's own healing systems to be activated to maintain well-being.
Reflexology is a gentle healing art which dates back to ancient Egypt and China. An indication that even then the benefits of this therapy were strongly acknowledged can be seen in Egyptian tomb art work dating from around 2000BC.  This depicts a scene of the giving and receiving of foot massage.
It was not until 1913 that Dr William Fitzgerald introduced this therapy to the West. He found that the application of pressure to one part of the body could create a response in another.  This reflex relationship was found to lie within certain longitudinal zones of which there was ten in the body. Fitzgerald called this the science of "zone therapy".
In the 1930's a young physiotherapist called Eunice Ingham further developed the study of zone therapy into reflexology as we know it today. It was she who determined that the reflexes on the feet and hands were an exact mirror image of the organs of the body.
Reflexology is a complementary therapy, which works on the feet to assist in restoring homeostasis to the whole person not just the prevailing symptoms.
Who can benefit from reflexology?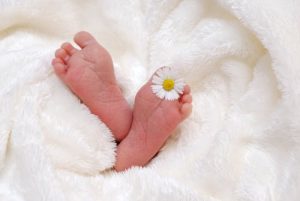 Reflexology is suitable for all ages and may bring relief from a wide range of acute and chronic conditions. After one has completed a course of reflexology sessions for a specific condition, many people find it beneficial to continue with regular sessions in order to maintain health and well-being.
While many people use reflexology as a way of relaxing the mind and body and counteracting stress, at the same time many doctors, consultants and other health care professionals recognise reflexology as a well established, respected and effective therapy.
With ever increasing levels of stress, it is important people take more responsibility for their own health care needs. Reflexology helps us to cope on a physical, mental and emotional level thereby encouraging us to heal and maintain health in all areas of our lives.
What happens when I go for treatment?
Consultation:
On the first visit, the reflexology practitioner will conduct a full personal consultation.  This will take into consideration your past and present health and lifestyle. The consultation enables the session to be tailored to your specific needs.
In some instances it may be necessary to gain your doctor's permission before reflexology can be given.